Ancestry, FindmyPast, MyHeritage and other fee paying genealogy services make researching you family's past a lot easier. What used to take many years of painstaking research can still take many long nights of frustration but it can be done from your own home rather than racking up air miles. However, there are many pitfalls to avoid as they can still cost you a small fortune.
So where do you start your research? The absolute minimum required to not waste time and money falling down rabbit holes is to begin with key moments in the lives of your grandparents and/or great grandparents – birthdays, marriages, and death. If you start further down your family tree with your Great Great Grandmother Queen Victoria, you're likely to take the wrong path and undoing the mess will cost you more than your pride.
The great positive is that you no longer need to visit some stuffy archive far from home or overseas to begin your research, an internet connection will do. It certainly isn't easy – few things worth doing are. But here are the two basic things you can do today that were impossible a decade ago:
Almost everyone in the English speaking world with accurate information on their grandparents can trace back to the early 19th century online using their ancestors official records.
DNA tests can verify those records and find others across the globe who genetically share ancestors up to 500 years ago.
These two facts – online research and the explosion in DNA tests- have revolutionised family research within the last few years. But there are major pitfalls. The primary one is copying other peoples online trees without due diligence. Another is relying on transcripts rather than deciphering actual records, many of which can now be found online – often at additional cost. Now you can learn how to make the most of that information yourself or you can hire a professional to do it for you. But the big players cost serious money.
It gets even worse if you want a family heirloom – a book – so you can pass the information on for generations.
MyOrigins and Ancestry employ Alexander's MyCanvas to build their books.
If you have the time and skills to properly research your ancestors, build a family tree, design and write your family book's content, then go for it! If you don't and can't afford the type of services listed above then a standard A4/Letter typed genealogical report from the majority of reputable genealogists will cost a minimum of $300.
These expenses are why do-it-yourself services like Ancestry, MyHeritage and FindmyPast have become so popular. These companies charge fees that add up individually to the same kind of price range as a typed genealogical report but they host your information on modern online websites. You do have to keep paying an ongoing subscription if you want to maintain access to records on theses services, so the cost does rack up. You can however store documents and your family tree for free.
If you can do your own tree accurately, there's nothing more rewarding. But expect to spend many a day-and-night learning how to do it before you get down to the relentless thrills and heartaches of actual research.
This is where I can help. myorigins builds and verifies family trees as far back as they can be legitimately traced using online services such as Scotland's People, state archives in Australia, Canada and the United States and national archives in Britain and Ireland. Any additional family records are obtained via all access world memberships to Ancestry, MyHeritage and FindmyPast, saving you a fortune in subscriptions. I'll also untangle any mess you've got yourself into and wrestle you out of rabbit holes.
When the research is done, you'll know everything there is to know about your ancestors. What I do is state-of-the-art, I won't be giving you typed sheets. You'll get services every bit equal to the top dollar ones listed above but at a much more reasonable price because I do all the work myself.
Another reason my rates so much more affordable
I'm still a full-time working journalist with 3 decades experience in world news, so until I 'retire', I can make myorigins much more affordable than the big names, without reducing quality.
So who am I?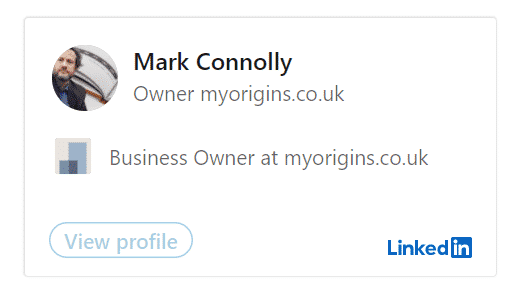 BBC trained I've lived and worked worldwide, including years spent in Australia, New Zealand, Canada and the United States.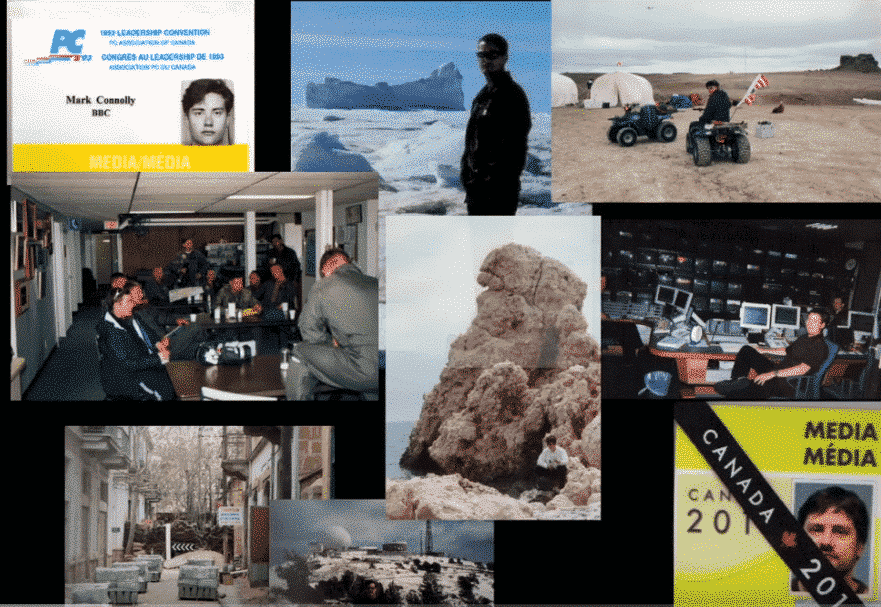 My years of genealogical research and global reporting, documentary making, writing and investigative journalism will combine to track your ancestors down and tell their stories.

Mark Connolly Founder and owner of myorigins.co.uk
Contact me below: